Hey friends, our 'Flint & Feather and Friends' music series is now drawing to a close with only one remaining date to go. We've had such an incredible time sharing the stage with some amazing acts from Alberta. Please consider joining us for the series finale at the Asylum for Art on Sunday, November 6th, 2022 from 2-4pm (MST). It's sure to be an epic show.
Sunday, November 6:
Our final featured artist for the series is Scarlett Butler, a talented songwriting duo turned professional performing artists. With a decade of successful radio hits (250+ songs) under their belts, Troy Kokol and Joni Delaurier bring their songwriting prowess to the forefront - but this time, for themselves. Gifted musicians and singers, Troy and Joni captivate audiences' moments after their first notes ring out. Their latest single 'Big Vacation' is a fresh summer love song, and can be found on all major streaming services. To top it all off, Scarlett Butler also recently showcased for the Arts Touring Alliance of Alberta at Alberta Showcase. Lots of good things are coning their way!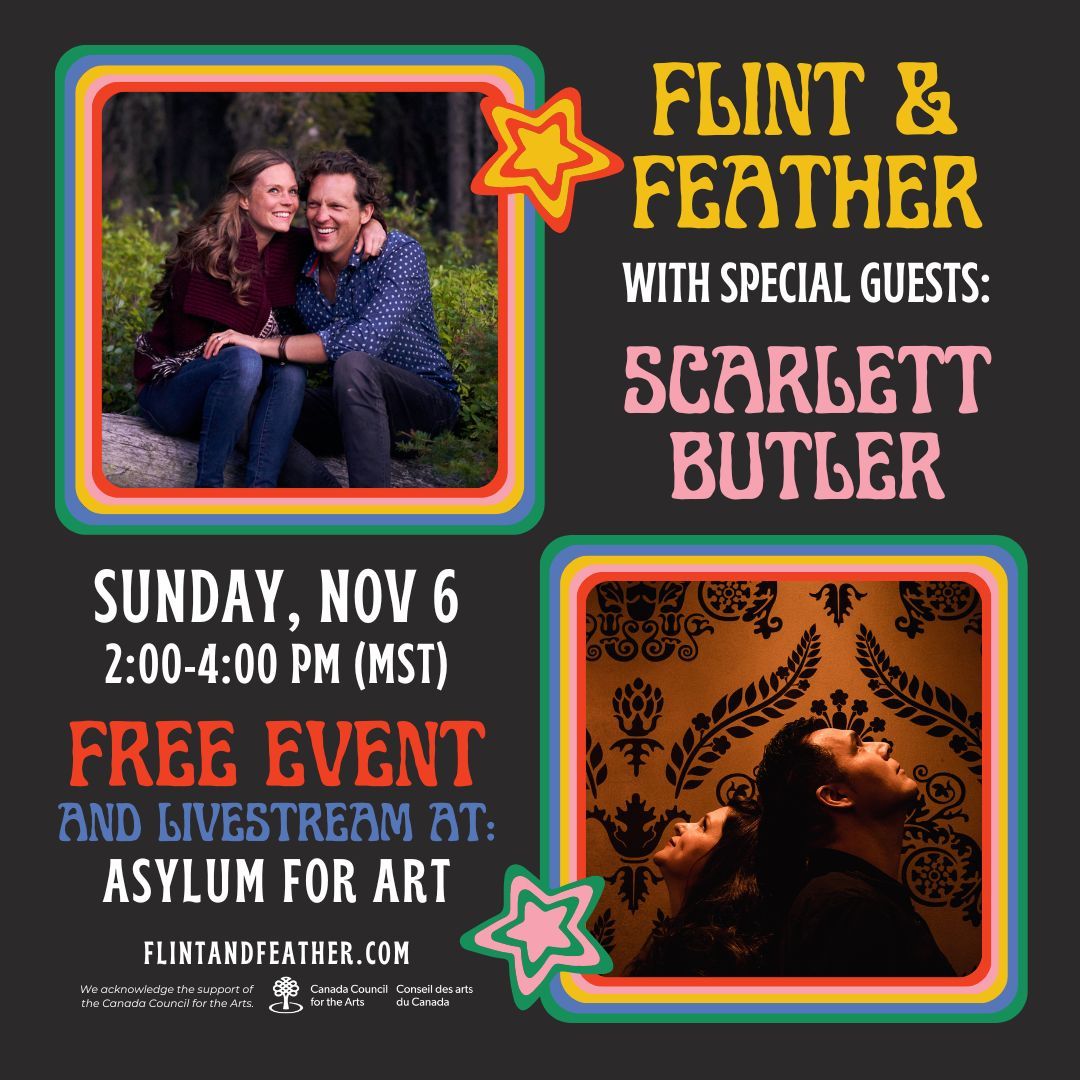 We acknowledge the support of the Canada Council for the Arts.